NAX100 Server
Posted 29 Jul 2021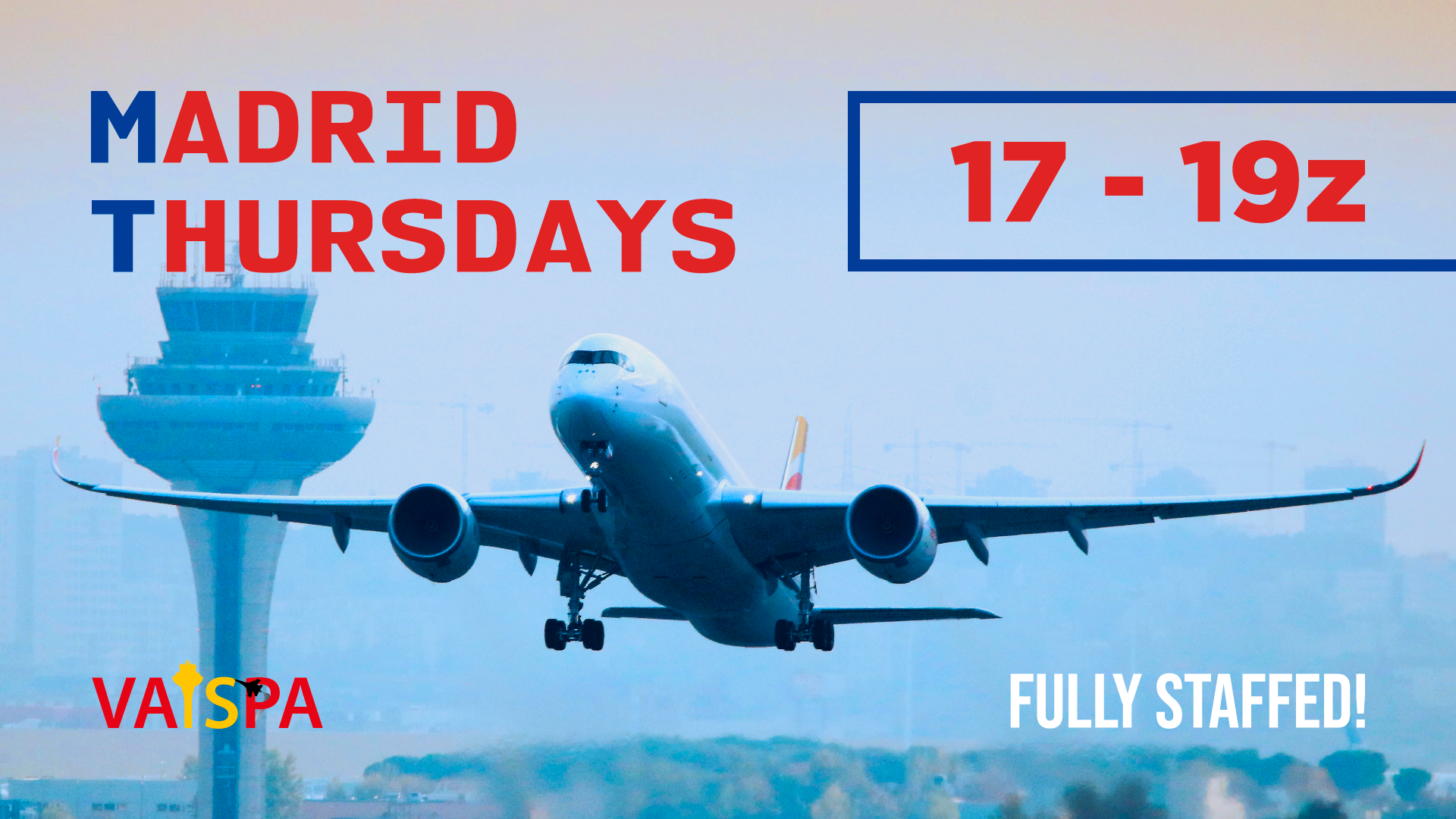 Every 2 thursdays we wait you in Madrid Barajas LEMD. Enjoy flying the biggest airport of Spain. ATC will be provided from 1700z to 1900z.
Take a look to the charts on ENAIRE AIP and remember VFR is not allowed as it is class A airspace.
We hope to see you on the radar and let's do a rush hour out of it!
When:
12/08/2021 17:00 - 12/08/2021 19:00
Network:
VATSIM
Airports:
Adolfo Suárez Madrid–Barajas Airport (LEMD/MAD)
Event added automatically from VATSIM Event Calendar. View original event post at
https://my.vatsim.net/events/madrid-thursdays-3