NAX100 Server
Posted 16 Sep 2021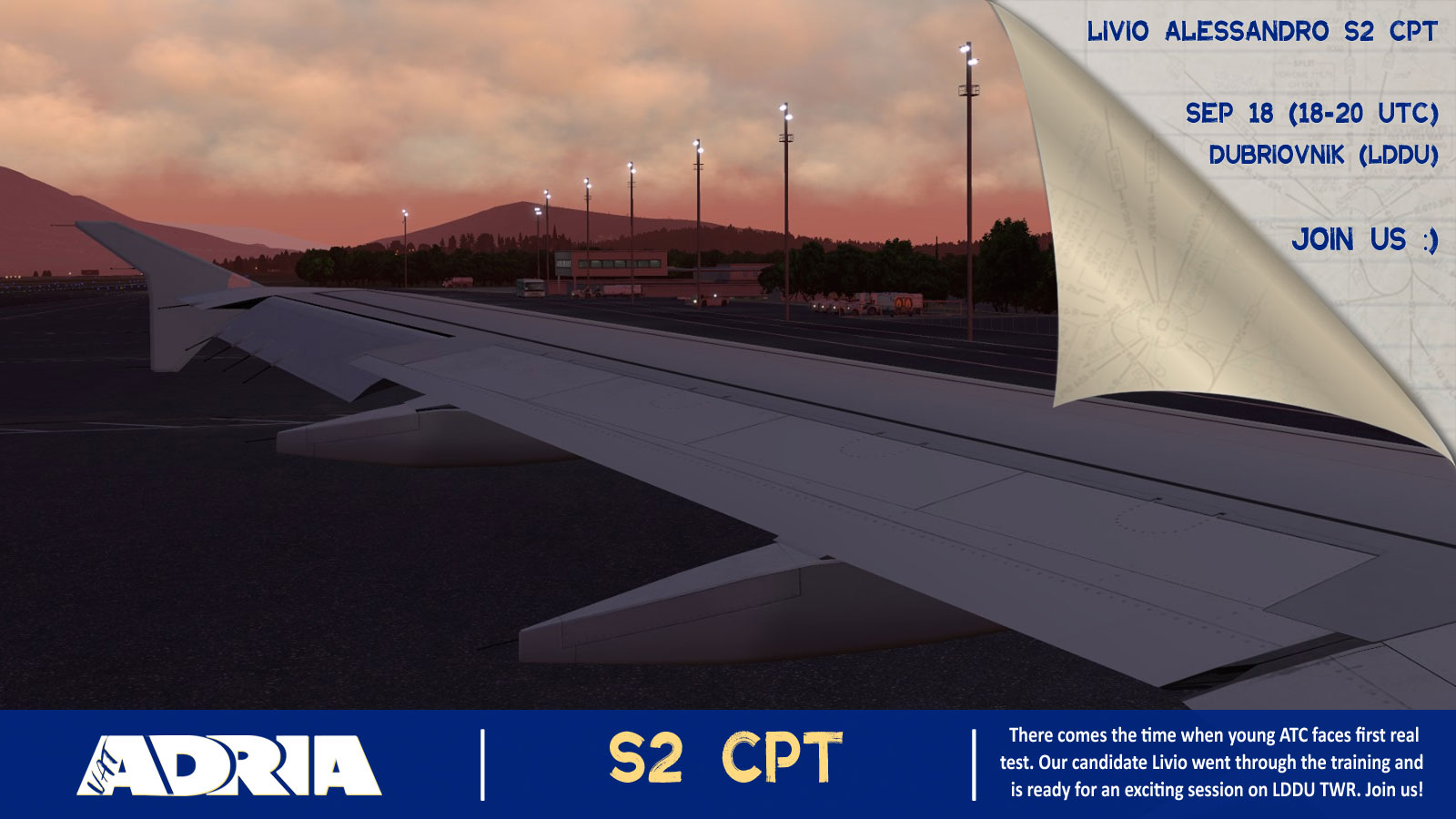 Attention all pilots!
Come and test Petr's knowledge at his S2 CPT and enjoy a beautiful night in Dubrovnik.
Fly in out and around the Dubrovnik and help Livio earn his S2 rating.
IFR, VFR, helicopters, zeppelins, everything is welcome.
Let's see what he can do! Come fly our friendly skies!
When:
18/09/2021 18:00 - 18/09/2021 20:00
Network:
VATSIM
Airports:
Dubrovnik Airport (LDDU/DBV)
Event added automatically from VATSIM Event Calendar. View original event post at
https://my.vatsim.net/events/lddu-twr-s2-exam