NAX100 Server
Posted 09 May 2022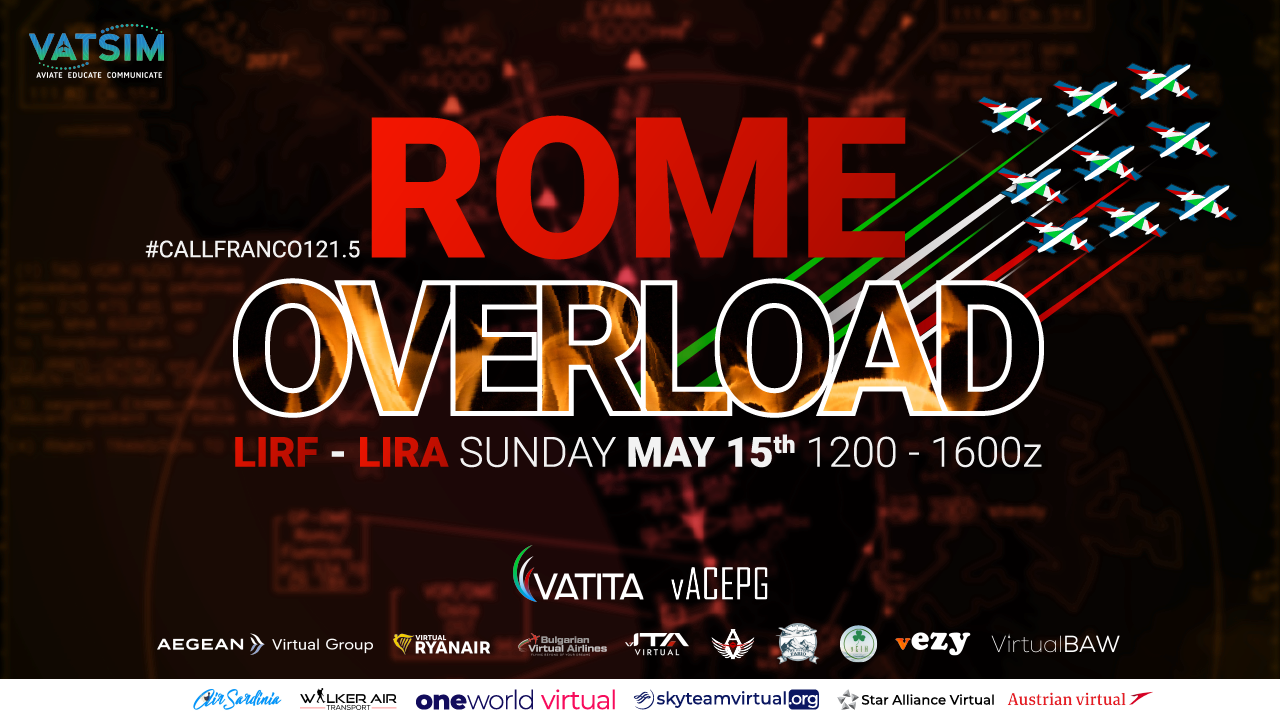 Vatita and vACEPG (Virtual Airline Collective Event Planning Group) are proud to invite you to the busiest Rome OVERLOAD!
Sunday may 15th fire up your engines and fly at Fiumicino (LIRF) and Ciampino (LIRA)!
Before flying get familiar with the local procedures at LIRF! Check the pilot briefing page 8-9, arriving in Rome you may be asked to follow "Standard one" procedure after landing!
When:
15/05/2022 12:00 - 15/05/2022 16:00
Network:
VATSIM
Airports:
Leonardo da Vinci–Fiumicino Airport (LIRF/FCO)
Ciampino–G. B. Pastine International Airport (LIRA/CIA)
Event added automatically from VATSIM Event Calendar. View original event post at
https://my.vatsim.net/events/roma-overload-2