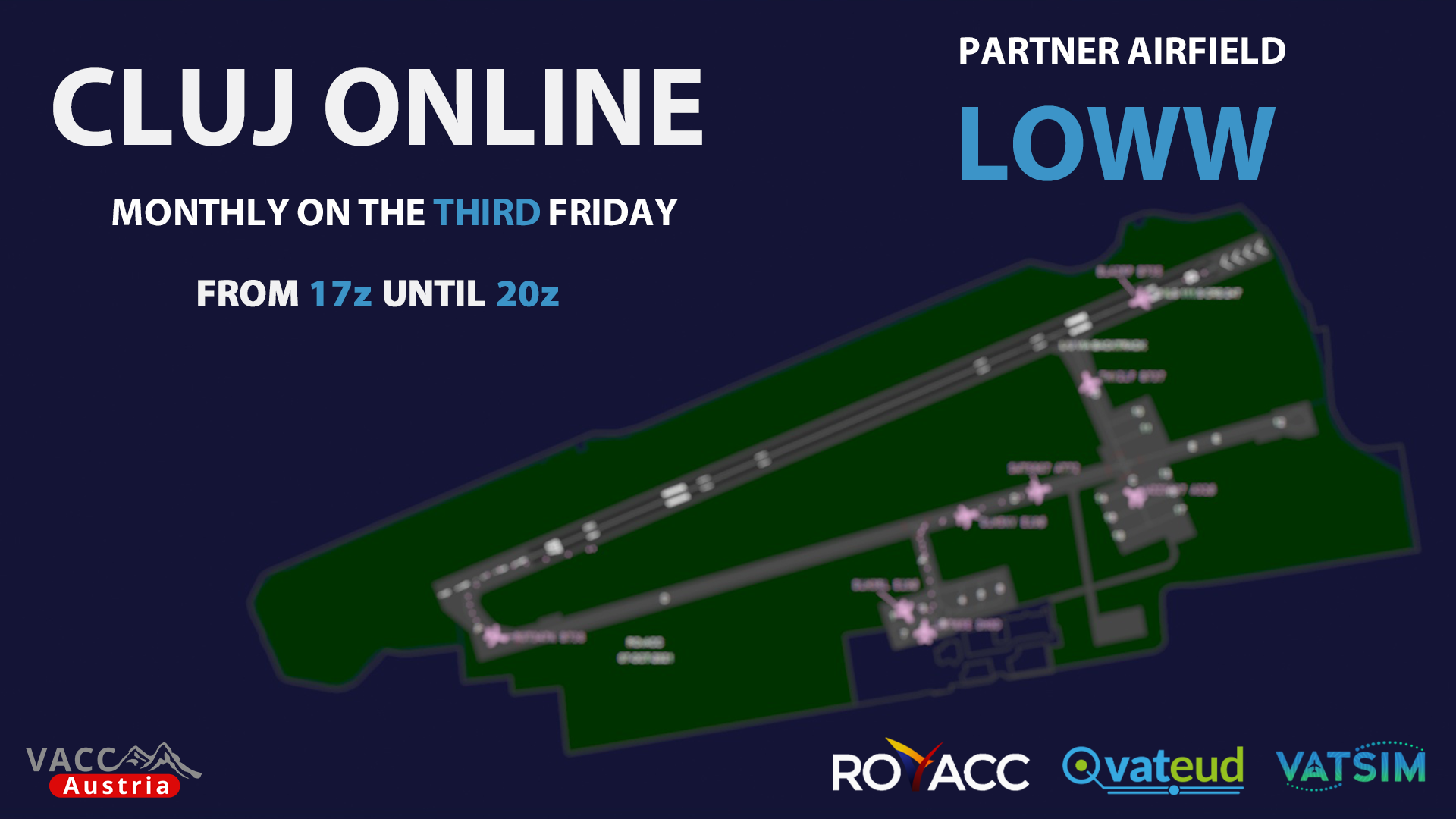 ROvACC would like to invite you to a new event held in Cluj Airport (LRCL). We are waiting for you every month, on the third Friday to enjoy the approach view in the center of Transylvania.
Our partner airport is Wien (LOWW). Both Wien and Cluj are known for thier culture and historical background. TODAY you can visit both.
File the routes below and enjoy a 50 minutes flight.
We recommend to have installed one of the approved sceneries: X-Plane default scenery or one in the list for LRCL Airport: LRCL Sceneries
Pay attention! MSFS pilots have to install this scenery!
LOWW Charts
When:
21/10/2022 17:00 - 21/10/2022 20:00
Network:
VATSIM
Airports:
Cluj-Napoca International Airport (LRCL/CLJ)
Vienna International Airport (LOWW/VIE)
Event added automatically from VATSIM Event Calendar. View original event post at
https://my.vatsim.net/events/cluj-online-5