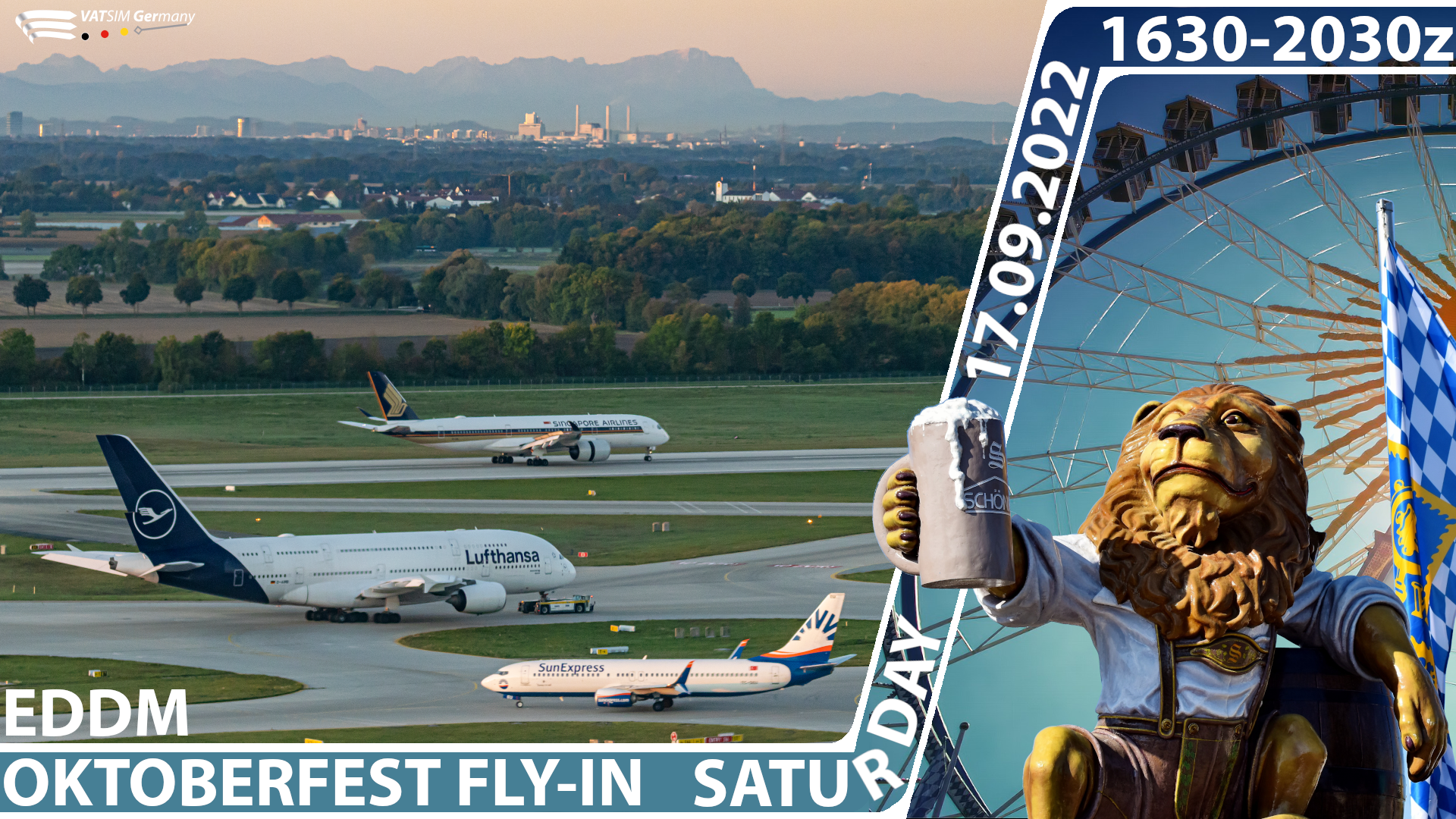 212 years have passed since the Oktoberfest took place for the first time to celebrate the wedding between King Ludwig I. and princess Therese von Sachsen-Hildburghausen. At that time horses paced across the Theresienwiese, named after the princess to her honor, this time aircrafts will pace above it - cause the regional group Munich invites you greatly once again to our Oktoberfest Fly-In. Starting from 1630z you can arrive in Munich and head out to the countless tents and partying crowd. Just mind not to get stuck in the Oktoberfest, as you have to be airborne with your return flight latest 2030z to avoid 122.800!
But during the time in between the Franz Josef Strauß airport including according airspace will be fully staffed and offer you well known quality ATC. Light, Medium or Heavy, doesn't matter just one thing: do not try to steal our beer mugs - you are risking to get bankrupt ;-)
We are looking forward to have you with us and being able to greet you on frequency!
P.S. Who wants to get familiar with the airport in the meantime can find below not only charts but also a small airport briefing for EDDM!
When:
17/09/2022 16:30 - 17/09/2022 20:30
Network:
VATSIM
Airports:
Munich Airport (EDDM/MUC)
Event added automatically from VATSIM Event Calendar. View original event post at
https://my.vatsim.net/events/eddm-oktoberfest-fly-in