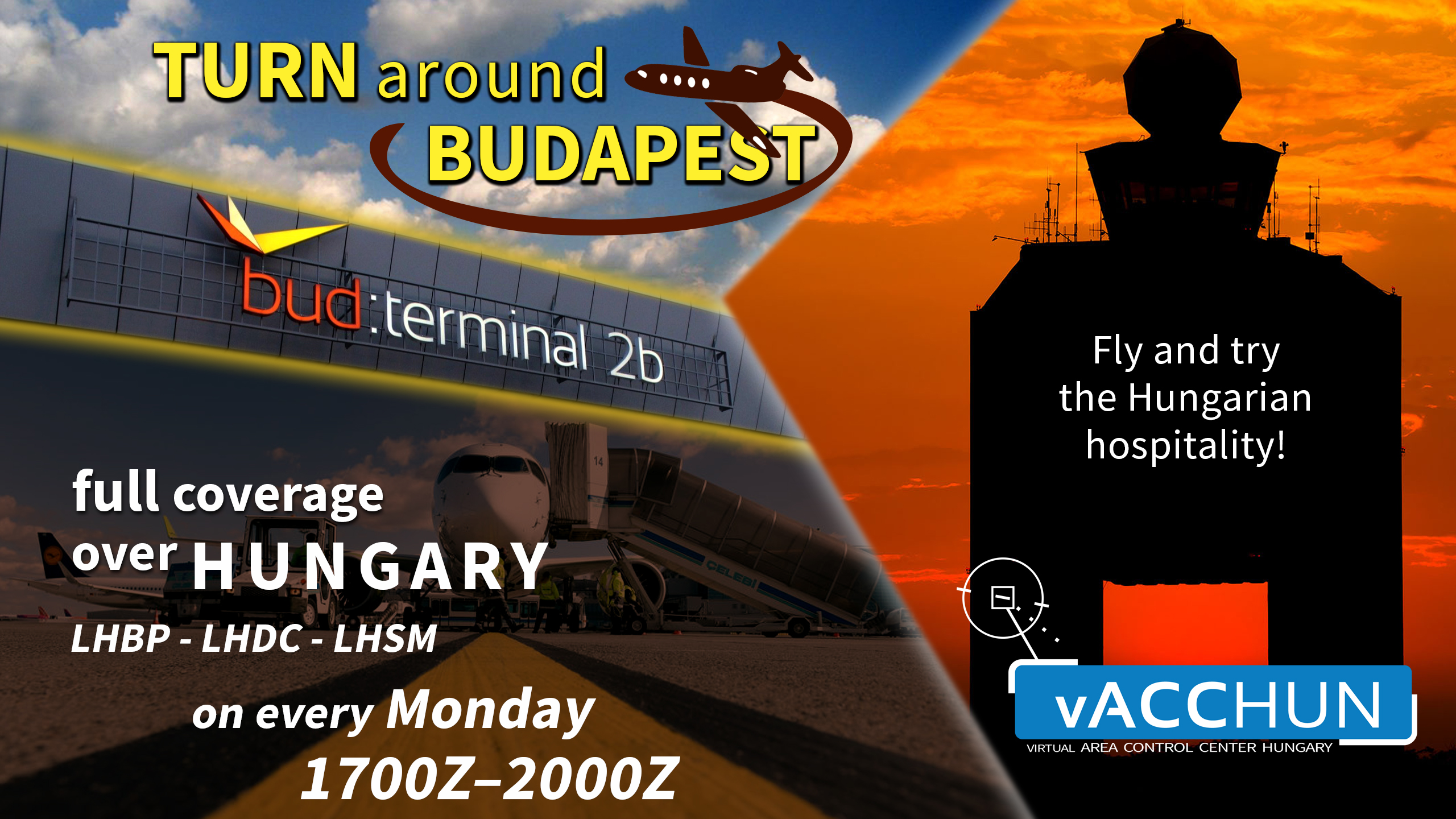 We kindly invite every pilot to Turn around Budapest on Mondays - a weekly event featuring Full ATC coverage over the Hungarian airspace.
From 17z until 20z you can expect full coverage in the Hungarian airspace, including LHBP - Budapest, LHDC - Debrecen and LHSM - Sármellék/Hévíz-Balaton.
Grab a cup of tea or some snacks and plan for a great evening in the Budapest FIR.
When:
26/06/2023 17:00 - 26/06/2023 20:00
Network:
VATSIM
Airports:
Budapest Liszt Ferenc International Airport (LHBP/BUD)
Debrecen International Airport (LHDC/DEB)
Sármellék International Airport (LHSM/SOB)
Event added automatically from VATSIM Event Calendar. View original event post at
https://my.vatsim.net/events/turn-around-budapest-102