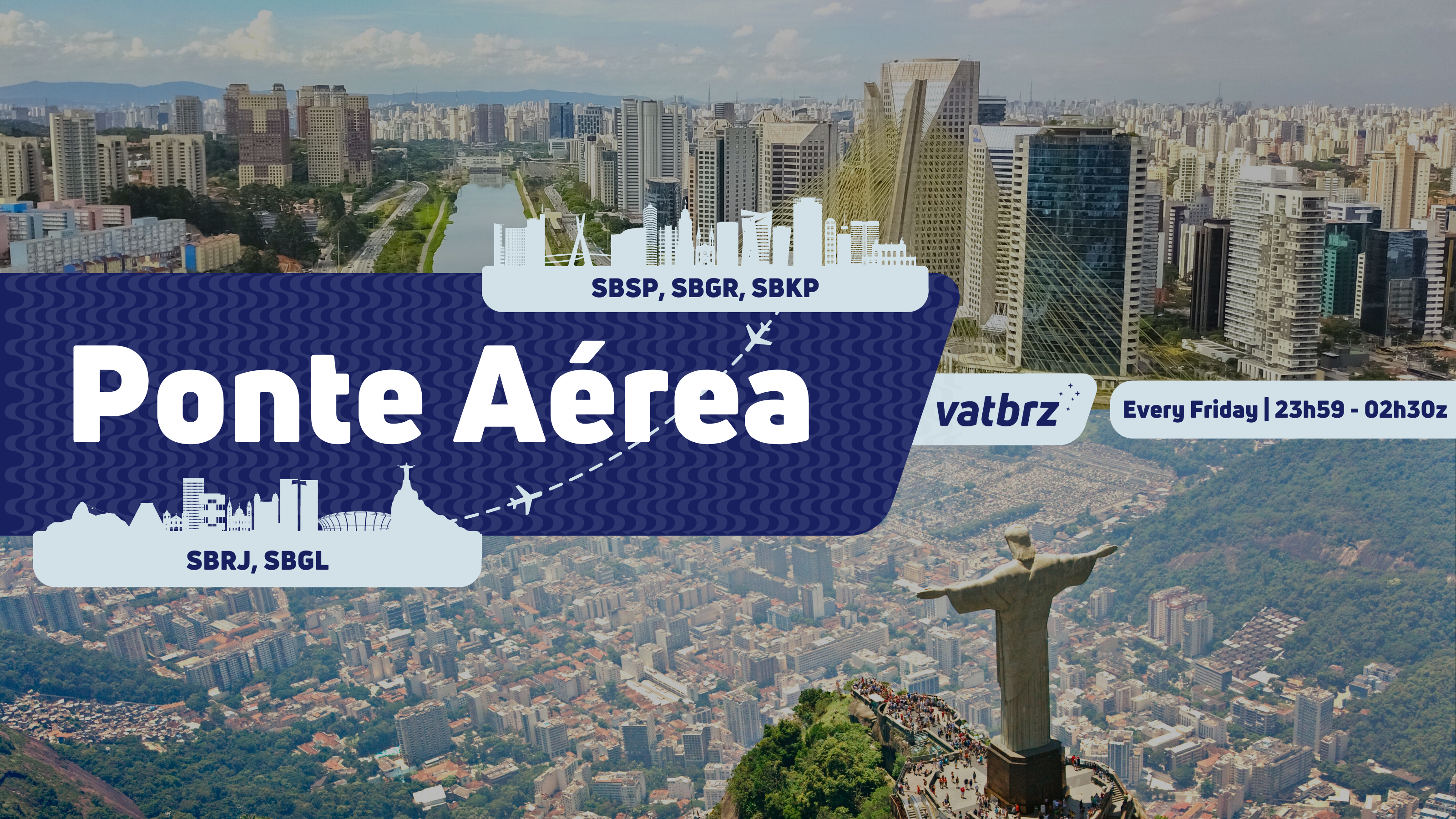 Come fly on the most famous Air Bridge in Brazil, connecting the Rio - São Paulo axis, where you can face challenging approaches and landings in the country's largest cities! Every friday, from 2359z to 0230z, expect friendly and professional ATC in the area.
Santos Dumont (SBRJ) and Congonhas (SBSP) airports have one of the most difficult approaches and operation in the world, which requires extra skills from pilots. Remember: you can always go-around!
If you prefer longer runways, Galeão (SBGL), Guarulhos (SBGR) and Viracopos (SBKP) international airports are also availabe!
Join us and enjoy!
When:
22/09/2023 23:59 - 23/09/2023 02:30
Network:
VATSIM
Airports:
Guarulhos - Governador André Franco Montoro International Airport (SBGR/GRU)
Viracopos International Airport (SBKP/VCP)
Congonhas Airport (SBSP/CGH)
Santos Dumont Airport (SBRJ/SDU)
Rio Galeão – Tom Jobim International Airport (SBGL/GIG)
Event added automatically from VATSIM Event Calendar. View original event post at
https://my.vatsim.net/events/air-bridge-rio-sp-41