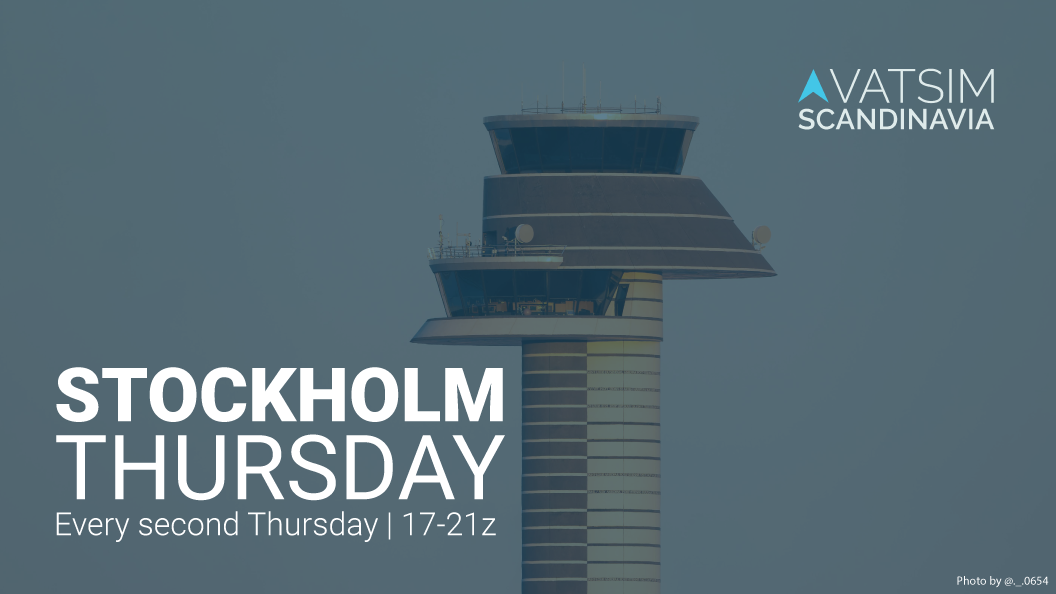 VATSIM Scandinavia and the controllers of Sweden invite you to enjoy our semi-weekly event, Stockholm Thursday. Every second week, 17:00-21:00z.
The main focus of the event is Stockholm's main airport Arlanda ESSA, but sometimes other Airports within Sweden FIR will be staffed by our air traffic controllers, check the booking link below to see where could be the best place to fly!
Do a Turnaround to the weekly Helsinki-event, or maybe fly somewhere within Swedish airspace!
Check ATC-bookings here
ESSA Briefing and Charts
When:
23/11/2023 17:00 - 23/11/2023 21:00
Network:
VATSIM
Airports:
Stockholm-Arlanda Airport (ESSA/ARN)
Event added automatically from VATSIM Event Calendar. View original event post at
https://my.vatsim.net/events/stockholm-thursday-3