NAX100 Server
Posted 30 Apr 2021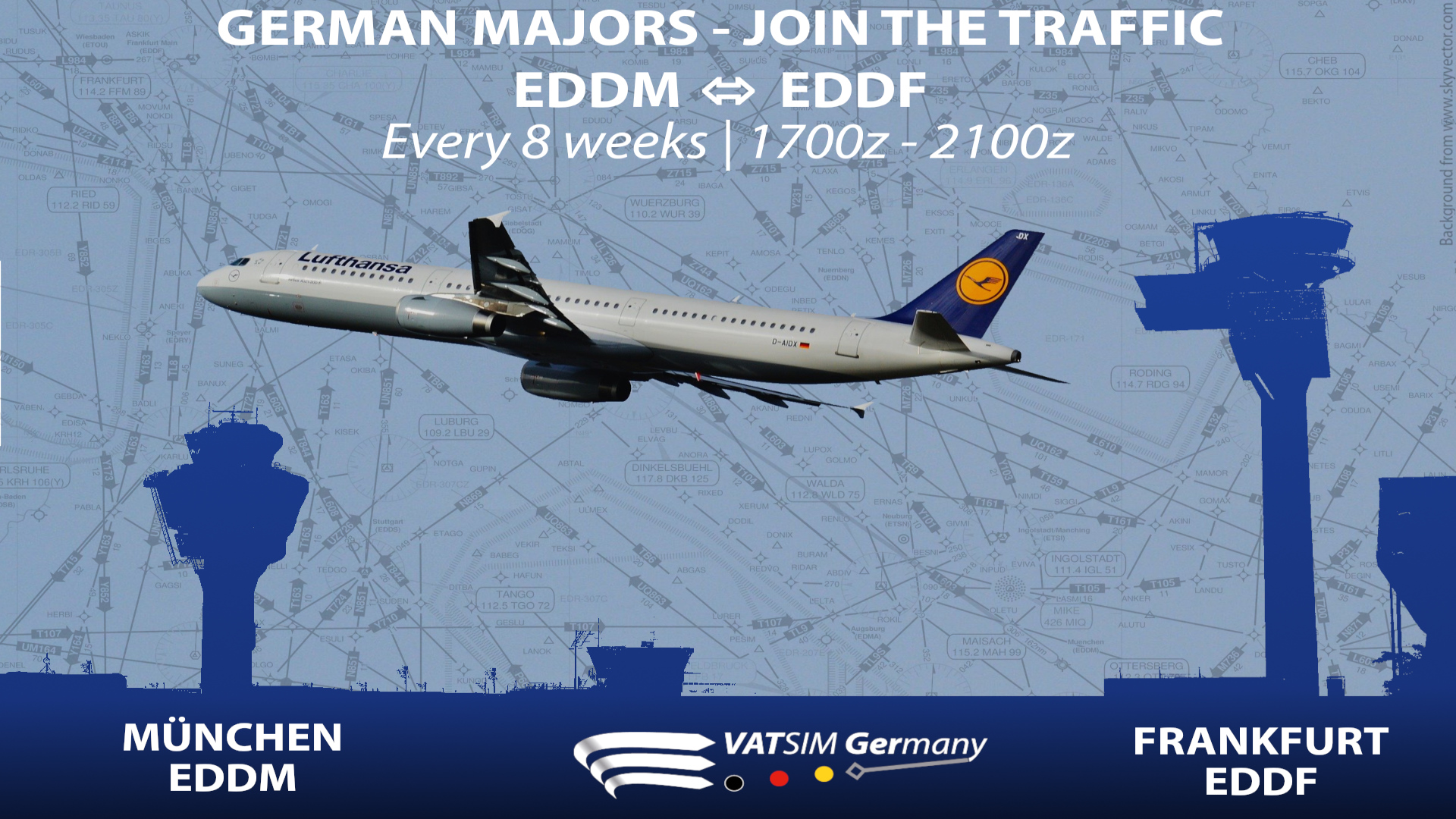 Which are the 2 busiest airports in Germany? Frankfurt and Munich!
This is an excellent opportunity to invite you all to a regular shuttle with full airspace and a lot of capacity for every aircraft class!
On Friday, every 8 weeks, the vACC Germany will open up the approx. 160nm long track with the proven efficient and friendly professional service over more than 4 hours!
With these words: Join the Traffic!
The folowing routes are highly recommended for the event:
EDDF >EDDM: CINDY Z74 HAREM T104 ROKIL (max. F230)
EDDM>EDDF: GIVMI Y101 ERNAS T161 FAWUR (max. F240)
When:
30/04/2021 17:00 - 30/04/2021 21:00
Network:
VATSIM
Airports:
Frankfurt am Main Airport (EDDF/FRA)
Munich Airport (EDDM/MUC)
Event added automatically from VATSIM Event Calendar. View original event post at
https://my.vatsim.net/events/join-the-traffic-eddm-eddf-1