NAX100 Server
Posted 03 May 2021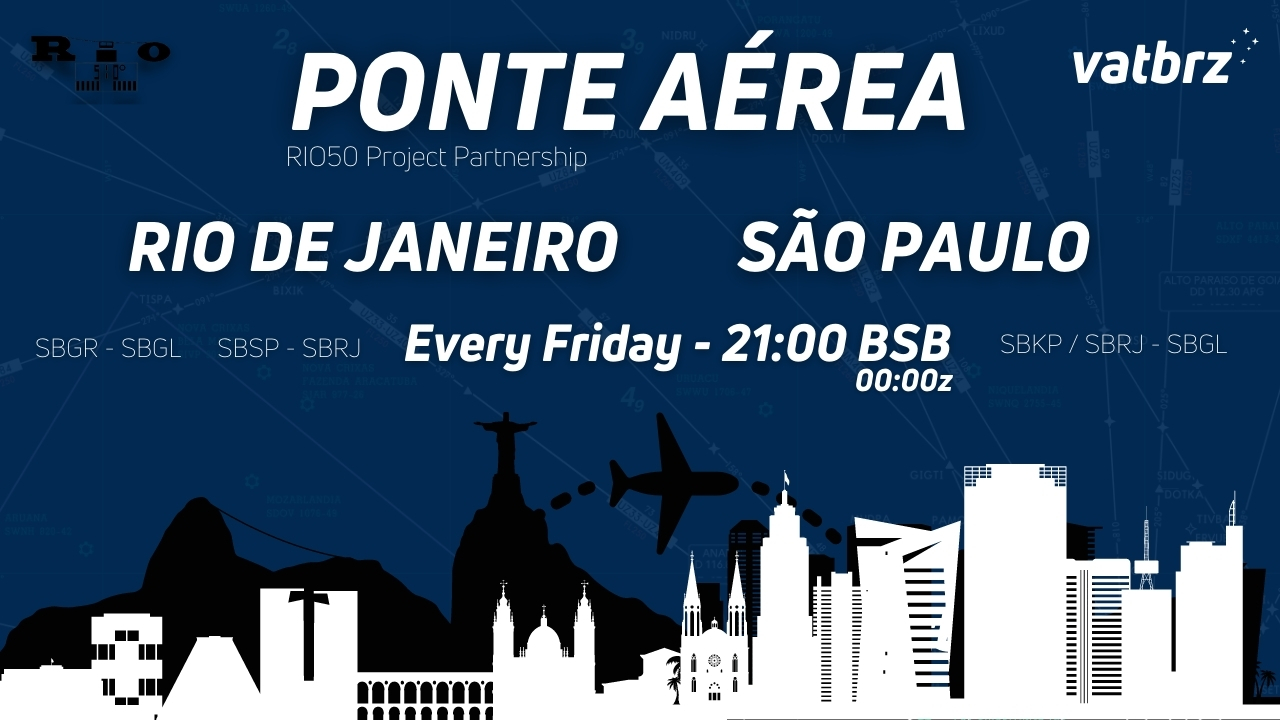 Dear VATSIM members, VATBRZ invites you to an amazing event:
Every week we will have an air bridge SP/RJ! going to be awesome!
take the aircraft out of the hangar and enjoy the route, always with
with that ATC of unquestionable quality!
Cinematographic take-offs always following the procedure.... smart approaches and unforgettable landings! In the two largest and most beautiful capitals of the country (Brazil).
Let the shame go and throw yourself into the air with us!!
When:
07/05/2021 23:55 - 08/05/2021 03:00
Network:
VATSIM
Airports:
Viracopos International Airport (SBKP/VCP)
Congonhas Airport (SBSP/CGH)
Guarulhos - Governador André Franco Montoro International Airport (SBGR/GRU)
Rio Galeão – Tom Jobim International Airport (SBGL/GIG)
Santos Dumont Airport (SBRJ/SDU)
Event added automatically from VATSIM Event Calendar. View original event post at
https://my.vatsim.net/events/ponte-aerea-4