NAX100 Server
Posted 08 Jun 2021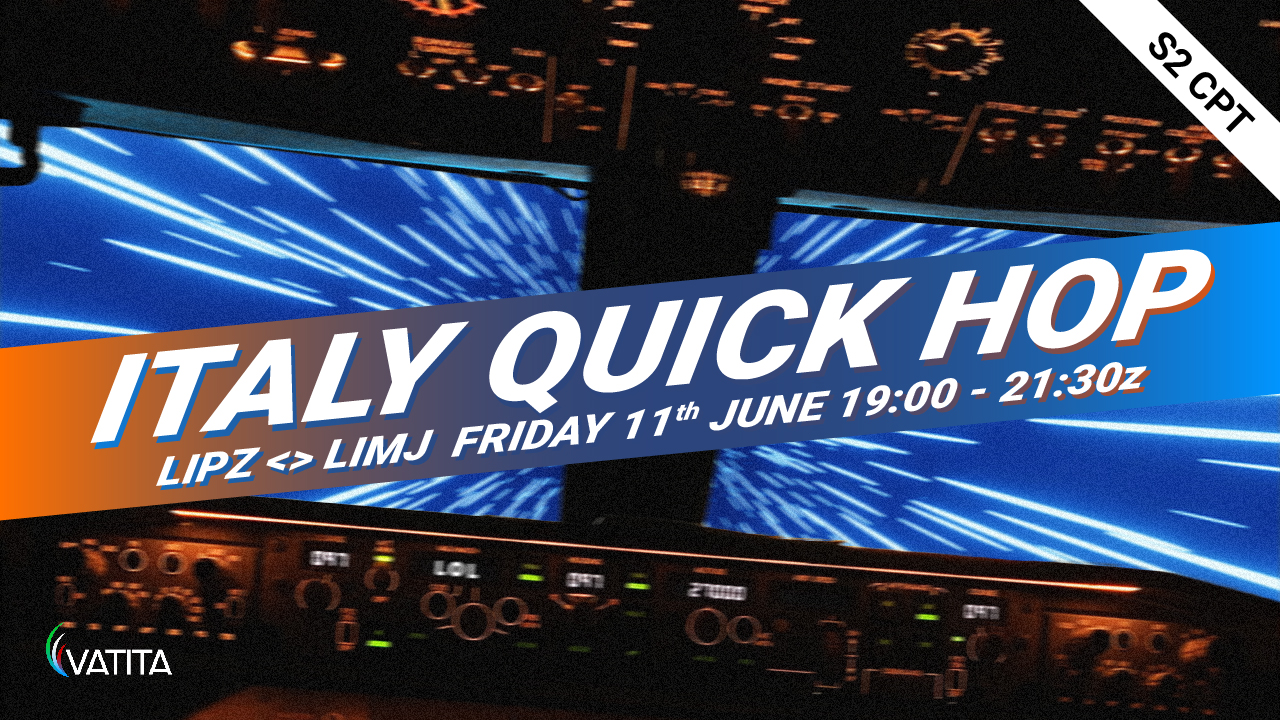 Vatita invites you to the fifth Italy quick hop! Come fly a short route between Venezia LIPZ and Genova LIMJ, you decide where to depart we'll take care of the ATC!
Too quick? Turn around, we'll be there!
Keep in mind that Milano Linate LIML we'll be staffed by our controllers as diversion airport!
Routes:
LIPZ -> LIMJ
CHI M859 EKPAL Z388 KALMO FL250
LIMJ -> LIPZ
LAGEN M859 BOA Y504 NIMUM Z43 OTGIG FL260
When:
11/06/2021 19:00 - 11/06/2021 21:30
Network:
VATSIM
Airports:
Venice Marco Polo Airport (LIPZ/VCE)
Genoa Cristoforo Colombo Airport (LIMJ/GOA)
Event added automatically from VATSIM Event Calendar. View original event post at
https://my.vatsim.net/events/italy-quick-hop-3